Equipped with industry standard equipment, our recording studio is the perfect place for our students to develop skills in sound recording and design.
It boasts excellent acoustics and can be used to record anything from full orchestras to large bands and solo artists. And due to the way the room is configured, sound can be recorded from both the sound stage and the band rehearsal room - which is separated form the recording studio via an acoustic separation window.

Equipped with an Audient ASP8024, Pro Tools, microphone suite and state-of-the-art outboard equipment, the recording studio can be used to record performance groups of all sizes, from solo artists to full orchestras.

---
Technical Specifications
Width

4.93m

Length

6.76m

Height

3.8m

Area

32m2


Power/AV

63A 3-phase & 32A single phase
Analogue audio tielines
Paging microphone plug-in point
Composite video tielines

Details

Internal sound insulation, Dw=70.
Reverb time ‹0.3s
8 wall mounted, 1 ceiling mounted ICT points
48 Channel Audient Analogue Console DSP 8024
Avid Pro Tools
12 Core Powermac with 32GB RAM and 4TB hard drive capacity
SeMunro and Genelec monitoring
8 channel Hearback system
Outboard rack
Suite of microphones
---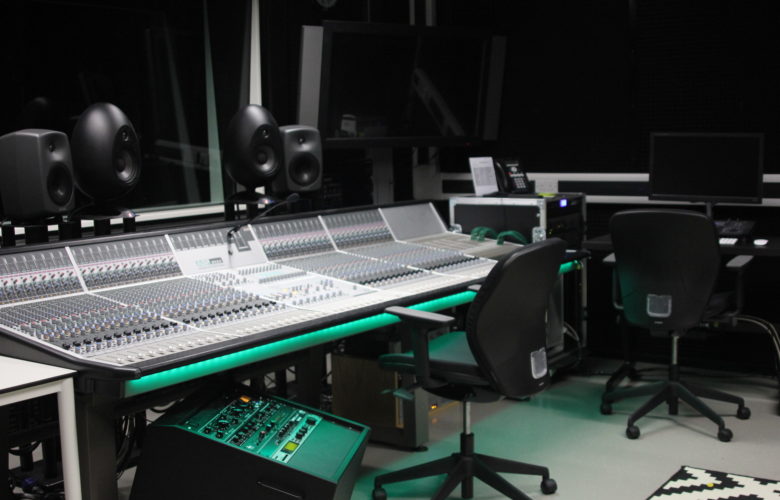 Image Gallery
Check out our Recording Studio image gallery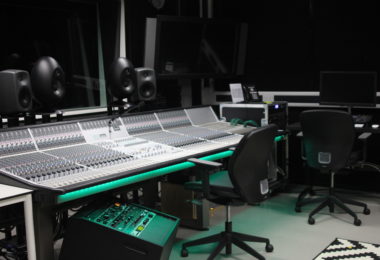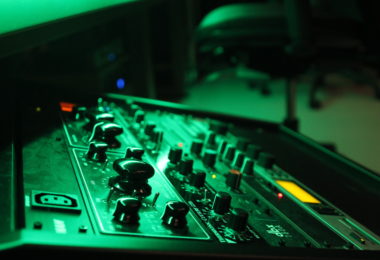 ---
Virtual Tour
Take a virtual tour of our Recording Studio…